Field trip to Taiwan CPC
  College of Engineering had a field trip to the Taoyuan Refinery of Taiwan CPC, the government-owned energy conglomerate, on 27th December, 2017. Total of 35 students and 4 professors and staff joined the activity.
  Taiwan CPC has >17,000 employee and claims >900 billion NT$ revenue in 2016. Its main products, including gasoline, diesel, fuel oil, and petrochemicals, are produced in Taoyuan and Kaohsiung. It is a leading energy company at which an engineering student can learn everything related to petrochemical industry, such as refinery, heat exchange, process control, safety and environmental protection.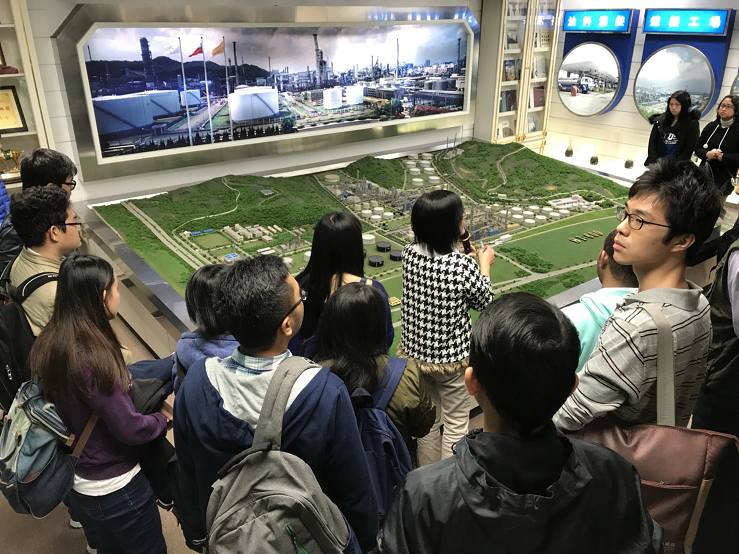 Following a comprehensive introduction, we had a guided tour to the Fluidized Residue Catalytic Cracking (FRCC) Unit. It was wonderful to find out that the guide, Mr. Lee Chia-Ru, is our alumnus who received BS from Chemical Engineering Department in 2002 and has been working for Taiwan CPC for 10 years. For every students and professors, it was an interesting experience in a beautiful afternoon. We are grateful for the hospitality of Taiwan CPC.